Independent Clean-Energy Power Producers Set To Benefit As Global Electrification Begins
May 31, 2019 5:57 PM ET|About: Brookfield Renewable Partners L.P. (BEP), ENB, NPIFF, PBA, TRP, TRSWF
One of the macroeconomic trends that I have been focused on over the past few decades has been the transition to clean and sustainable energy sources. Generally speaking, the markets have been incredibly slow to emerge but there has been a significant leap over the past decade and now we have reached the point of no return. It is in my opinion that two primary factors will impact the future of the clean energy and transportation markets: low-cost renewable energy generating equipment—such as solar and wind systems—and storage technologies that rely on lithium battery systems.
For a long list of reasons, lower energy storage system prices will allow more solar and wind to be connected to the grid around the world. This development will also allow for more transportation to be based on the same technologies. We are witnessing a convergence between the automotive and electric energy markets that will dramatically change the future of how we as a society produce, store, distribute and consume electricity. Everything as we know it is set to change and we are now at a point of no return.
Over the past few years we have seen nearly every major automaker release their strategies for electrification of their vehicle offerings. Even more interesting, and potentially as important, is the shift of other transportation modes to electric power, including: municipal heavy-duty and school bus fleets; scooters; refuse trucks; material handling vehicles; airplanes, long- and short-haul transportation trucks; ferries and other marine applications; and airplanes. After observing and participating in the market for nearly two decades, it has become entirely obvious to me that we are now shaping the landscape for the future energy markets.
There are many emerging and existing industries that will directly benefit from the forthcoming clean energy and transportation industries. Consider that vast amounts of capital will be spent on electrical and charging infrastructure, greenfield technologies, expanding mining capacity expansion for energy metals, global lithium battery and material manufacturing facilities, and so on. More importantly, the greatest beneficiary is the electric generation industry, including electric power producers and utilities. An increase in the deployment of electric vehicles will absolutely bump energy demand, which will benefit those companies that produce, store and distribute energy.
In an ideal world, the energy to fuel these electric vehicles would be produced from clean energy sources such as solar, wind, geothermal and hydro. However, the reality is different. Some areas have fantastic renewable energy potential, such as Nicaragua and Iceland with geothermal and Quebec with hydroelectric resources, but this is certainly not the case for more energy-intense regions of the world. The future of the energy markets will be a blend of various energy sources with renewable energy production becoming an increasingly important component of the mix. This will be especially true considering that lithium battery-based energy storage prices continue to decline.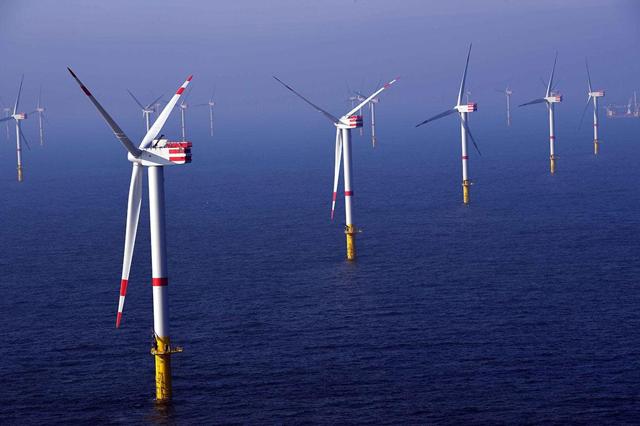 As a professional in the clean energy and renewable energy industry, it is my opinion that the best path forward to a more sustainable energy future is a combination of renewable energy sources, energy storage and natural gas. Of course, natural gas is a relatively clean energy source that is low-cost, abundantly available, and has infrastructure already in place. For the most part, pipelines are a proven, effective and environmentally responsible method of transporting fuel.
There are three core point of focus. These are: electric utilities, energy infrastructure and independent power producers. My personal favorite is independent clean-energy power producers who operate solar, wind, hydroelectric and geothermal energy producing assets around the world. Companies worth the consideration of investors include Northland Power (OTCPK:NPIFF), TransAlta Renewables (OTC:TRSWF) and Brookfield Renewables (BEP), amongst others.
Companies such as Enbridge (ENB), Pembina (PBA) and TransCanada (TRP) are also set to benefit as more energy, specifically natural gas, will need to be delivered to meet the forthcoming rise in energy demand. Now, I would not be investing in natural gas exploration or production companies directly but I feel comfortable with investing in the infrastructure component of the industry. In Q1 2019, Quebec-based Valener was taken out for a significant premium over what the stock was trading at in December 2018. Valener was a direct investment vehicle into the Quebec natural gas infrastructure and renewable energy assets.
First, consider that it has become clear that global populations are commanding more energy consumption per capita at a younger age. As I have witnessed with increasing frequency, very young children are exposed to tablets and smartphones, representing the first generational cycle to be born into such a technologically advanced society. Second, consider that the global shift to electric drive vehicles will have a material impact on energy consumption. If the world produces approximately 100 million passenger vehicles in the next ten years, even with a conservative conversion rate of 10%, 10 million electric vehicles could be added to the global fleet annually within the next decade.
Over the past few years, American states have announced their commitment to dramatically increase their consumption of energy derived from clean sources such as wind and solar systems. Although most American states' targets are between 10 and 45 percent penetration of renewable energy sources, there are seven states (California, Hawaii, Massachusetts, New Jersey, New York, Oregon and Vermont) that have commitments of 50 percent or greater. The opportunity to address both existing and new energy requirements with renewable energy is tremendous and is unwaveringly the future of the energy supply landscape.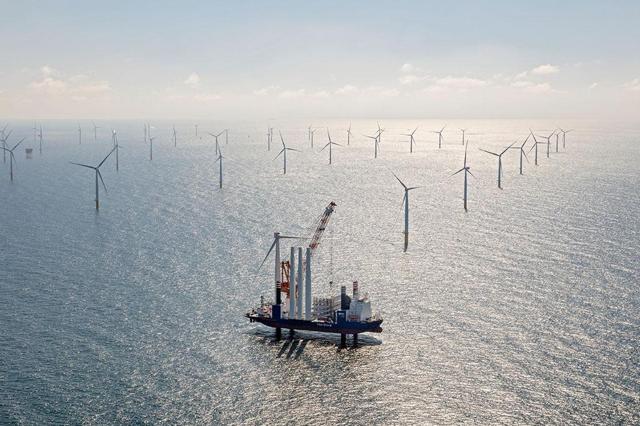 Summarily, independent power producers focused on the development, acquisition, ownership and operation of clean energy assets will be presented with a tremendous amount of opportunity over the next decade. However, it is important to note that price margins and project economics could be squeezed as the price of energy on a per kilowatt hour basis continues to decrease. It is in my opinion that investors with a 5 to 10-year investment horizon, seeking long-term capital appreciation on investment coupled with a steadily rising dividend, should seriously consider locking in positions in said asset class.
The future for clean energy independent producers is electric.
Disclosure: I am/we are long NPIFF,pba, BEP, TRP, ENB, TRSWF.