Shares In Nemaska Lithium Could Deliver Long-Term Value At Current Price Levels
Jul. 9, 2018 12:30 PM ET|13 comments | About: Nemaska Lithium Inc. (NMKEF), Includes: OROCF
Summary
Nemaska has raised the $1.1 Billion capital required to move the Quebec lithium chemical facility forward.
Off-take customers and strategic investors have been secured. Focus now shifts to engineering, procurement and construction.
Shares in the company has decreased significantly from the start of the year. Current trading levels represent significant upside for investors with a 2-3 year time horizon.
In Q1 2018, I began to cover the capital raise effort that was being undertaken by Nemaska Lithium (OTCQX:NMKEF) that has since been completed. As I have outlined in previous documents, the Nemaska project has the potential to bring meaningful new supply to the market over the next half decade. The foundation for this reasoning is that the company is well positioned: it is far beyond the exploration stage and it is quickly moving through pilot projects to begin a long path to commercial production of lithium chemicals.
A significant increase in global lithium battery production to support a growing number of lithium-based electric vehicles and an increase in the uptake of electrical energy storage has been the key thesis behind my own investment strategy: invest in late-stage lithium exploration and early-stage production companies along with companies that offer some form of strategic value, such as a well-positioned land package or end-user relationship.
Nemaska has proven out this investment thesis. The company has benefited from being a late-stage exploration company focused on shifting to become an early-stage production company. In the first half of the year, the company has attracted investment capital and off-take agreement capitals from various strategic players. This group of companies now includes: FMC (NYSE:FMC), Johnson Matthey Battery Materials (OTCPK:JMPLF), SoftBank (OTCPK:SFTBY), NorthVolt, Orion and General Lithium. There may also be additional room for another off-take agreement, which I believe would lead to a strategic relationship that in turn creates the path for Phase 3 expansion.
Author Supplied – Site Visit April 2018
Steep losses for common shareholders
The company's story of great commercial and financial successes has translated into a steep negative return for common shares. On April 20th, 2018, in one of my previous reports, I warned common shareholders of potential risk due to the issuance of more shares:
"However, the stock is still trading significantly lower than the recent high of $2.50/ share and shareholders will experience dilution based on the recent financing announcement. The company still needs to close on the balance of the financing components. Based on the company's declared financial strategy there will likely be additional share issuances, which always has an impact on stock price. For retail investors, there is certainly a long-term opportunity but it is always best to ensure that the balance of the financing is in place."
At the beginning of 2018, shares traded for as much as $2.50/share. At that time, the stock was drifting in the range of $1.20-$1.30 per share; it now trades below $.85/share, representing a significant decline in value for shareholders. For those who have been waiting on the sidelines, the ongoing stock decrease is beginning to present a buying opportunity. This opportunity is based on the following developments:
The company has secured all of the financial capital requirements to bring its Phase 2 lithium project to market. This should provide some comfort to investors that additional shares will not hit the market. The recent equity portion of the investment was completed at $1.00/ share; the stock is trading around 15-20% below this mark.
SoftBank has completed due diligence on the company, invested nearly $100 million through an equity transaction and secured an off-take agreement. The company's ability to secure financing illustrates the strong demand from strategic investors and end-users alike to secure a long-term supply of lithium chemicals.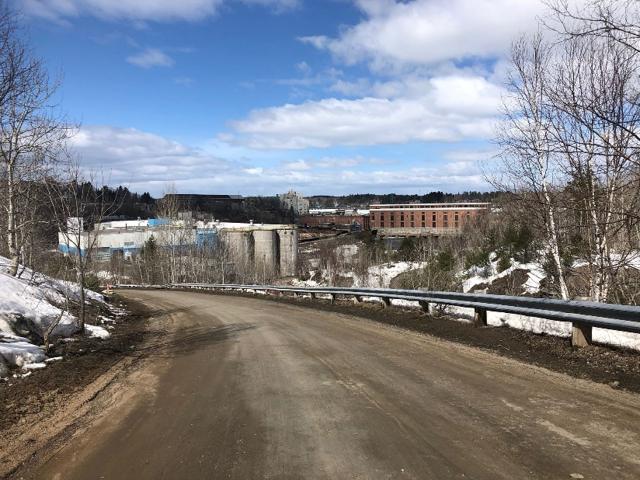 Author supplied – Site Visit April 2018
Orocobre (OTCPK:OROCF) is an early stage lithium producer that has achieved an output of around 12,000 T LCE in FY2017, and which currently trades with a market capitalization of $1.3 billion. This is a company that I have invested in for a number of years and one that I feel comfortable with. Both companies will produce carbonate as well as hydroxide; both have long raw material reserves and strategic partners in place. Of course, Orocobre is well ahead of Nemaska as they are already moving to expand to Phase 2, but this scenario provides a clear valuation of a company that is supplying lithium chemicals into the market, not just lithium commodities.
Today, Nemaska trades with a market capitalization of $745 million, which is beginning to become attractive. Using Orocobre as a direct comparable to illustrate the market value for an early stage lithium chemicals producer, and using 876 million shares outstanding for Nemaska, the shares over time have the potential to rise to a base case scenario of $1.50/share. Based on current trading levels, this represents the potential to double the value of an investment over the years ahead, once the company advances their project and begins to produce some volume of lithium chemicals.
Regarding Nemaska's overall go-to-market strategy, I continue to remain very optimistic but it is important to note the risks associated with share ownership in the company. The two primary risk factors that I have identified are, first, the company's ability to successfully scale up their processes and, second, the level of global demand for lithium chemicals.
Global demand for lithium chemicals is highly contingent on the build-out of new battery manufacturing capacity to support a growing global electric transportation fleet and an uptake in stationary energy storage systems. The failure to bring new battery manufacturing capacity to market will result in a glut of lithium chemical supply over the next years.
Disclosure: I am/we are long OROCF. I wrote this article myself, and it expresses my own opinions. I am not receiving compensation for it (other than from Seeking Alpha). I have no business relationship with any company whose stock is mentioned in this article.
Editor's Note: This article covers one or more microcap stocks. Please be aware of the risks associated with these stocks.