China's CATL Prepares For Dramatic Increase In Lithium Battery Production
Jul. 25, 2018 11:43 AM ET|About: BYD Company Limited (BYDDF), TSLA, Includes: GLCNF, VWAGY, WSCRFSummary
CATL successfully closes IPO; Deploying capital into strategic partnerships.
Company has built a strong, global order book consisting of various Tier 1 automakers.
Announcements have been made regarding production expansion from new and existing facilities.
Author's note: Originally published by BlackWall Metals in China. Blackwall is an online information sharing platform aiming to connect people and facilitate information exchange in the commodity world.
BlackWall Metals: https://www.blackwall.cc/ and https://twitter.com/Blackwall_Metal
Livio Filice: https://twitter.com/liviofilice and https://seekingalpha.com/author/livio-filice/articles#regular_articles
CATL has recently emerged as a dominant player in the global lithium battery supply chain. The relatively new technology firm has growing ambitions in the global market place and investors are lining up to support the organization. The company recently completed an oversubscribed, shares have since increased approximately 4 fold. The total market valuation of CATL is excess of $20 billion. With the completion of the IPO behind the company, they have since taken the supply chain by storm through a series of strategic investments, the signing of battery supply agreements with leading automakers and production expansion plans.
At present the company is producing around 17GWh annually, with 2017 shipments pegged at 12GWh, the intention is to increase production to 50GWh over the next few years which w ill be further expanded to 100GWh. The next expansion is expected to include a 24GWH facility located in China built by 2020. In addition to the Chinese expansion plans the company has announced that its growing order book in Europe is allowing the company to invest $280 million into a German based battery production facility. The German plant will produce up to 14 GWh by 2022 which is enough to supply approximately 200,000 electric vehicles.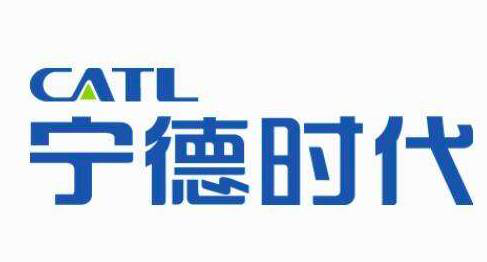 The primary focus of the company has been to establish a strong global order book from leading automakers which will allow the company to expand its production. The company also has a strategy to target renewable energy plus stationary energy storage opportunities both in the Chinese and global markets. The company recently announced a gigawatt scale energy storage project in China but has not made any moves into the North American or European energy storage markets.
In the first half of 2018 the company made headlines as they secured large battery or component orders including a contract worth over $4.5 billion from German carmaker BMW. Volkswagen (VLKAY) announced a $48 billion order battery order awarded to Volkswagen.
In the lithium chemical business the company took the industry by storm when it announced the acquisition of the only spodumene concentrate producing facility in Canada. The North American Lithium facility located in Quebec has been struggling since it begun production around 2014-15. North American Lithium Company was purchased after its former operator, Canada Lithium, failed to raise additional capital to complete the buildout and ramp-up of the facility. As a result of court proceedings, Jien Nickel Industry, a Chinese investment company, emerged as the new asset owners. Jien Nickel Industry is focused on the reorganization of quality assets in the mining, mining processing, smelting, refining, and chemical markets
The design of the project has a production nameplate capacity of approximately 23,000 T of battery-grade lithium carbonate on an annualized basis. The company has confirmed that the quality of the lithium will be able to meet the standards for new energy vehicles and stationary storage applications.
North American Lithium who is now majority owned by CATL will receive a $66 million investment. The proceeds of the investment will be used to improve production processes and begin to produce lithium carbonate. This investment will give CATL a majority ownership position coupled with access to the primary material required to build lithium batteries. Lithium chemical prices have risen from $5,000 T to over $15,000 in the past 3 years which has placed a great amount of anxiety on lithium battery producers to secure supply and control pricing. This is especially true for large battery producers such as CATL who have great ambitious to significantly increase production capacity.
To achieve a battery production capacity of 50GWh, CATL will need to source a total of 40,000 T LCE which is approximately 20% of the total lithium chemical output in 2017.
CATL was able to secure 20,000 T of cobalt through its relationship with mining giant Glencore (OTCPK:GLCNF), In a separate deal, Glencore agreed to sell approximately one third of their global cobalt production to Chinese battery recycling company GEM over the next years. GEM customers include CATL. Directly or indirectly the company has secure a supply of cobalt which is less important in the long-term road map of battery material sourcing. CATL also secured a total of 200,000,000 units of North American Nickel (OTCQB:WSCRF)(TSXV-NAN)who is actively exploring its Maniitsoq property in Greenland. Under the subscription, CATL became an insider and a related party of the Company, as the beneficially own, or exercise control or direction over 25% of the currently issued and outstanding common shares of North American Nickel. The total investment into North American Nickel made by CATL was $15 million.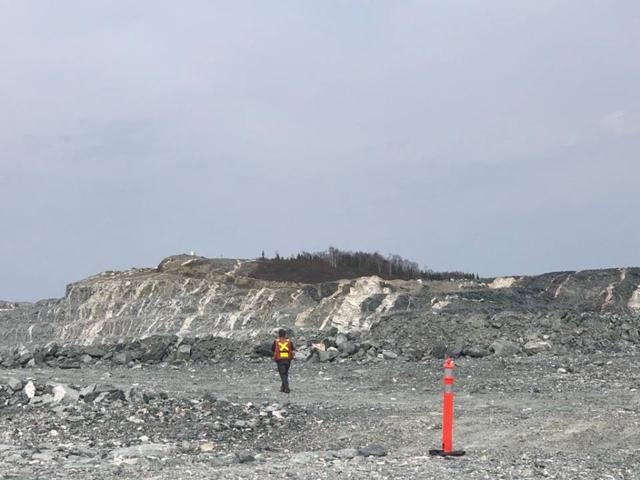 Author supplied: CATL open pit mine in Quebec
The developing CATL story is having a positive impact on the entire supply. Companies such as Jourdan Resources (JOR-TSXV) who is actively developing the neighboring lithium properties to CATL's North American Lithium site in Quebec has drawn in over $1.4 million in capital. The funds are being used to advance the exploration program and other corporate activity. Due to the announcement of the CATL investment into North American Lithium, shares of Jourdan Resources have attracted much attention.
With the company now flush with cash, a strong customer order book, expanding production facilities in Germany and China, and access to critical raw materials and chemicals, it would not be surprising to see the company continue to expand through the deployment of capital. In 2017, CATL purchased a 22 percent stake in Finnish auto supplier Valmet Automotive to expand in the European electric car market. CATL will likely continue to make headlines as it pushes to capture and maintain the crown as the largest global lithium battery manufacturer although rivals such as BYD (OTCPK:BYDDF) and Tesla Motors (TSLA) will also look to stay ahead of them.
If you enjoyed this article, then be sure to receive future material by clicking on the "Follow" tab at the top of this page or on my profile here.
Disclosure: I am/we are long JODRF.