Lithium Investing: India Joins Global Race To Secure Lithium Assets
Jul. 1, 2018 12:10 PM ET|About: Tesla, Inc. (TSLA), Includes: EVSummary
India mandates all state-owned mineral-based companies to pool resources to acquire lithium assets overseas.
India now joins China, Korea and Japan in a race to acquire to high-quality lithium assets and secure long-term supply.
The nation will require over 60,000 T LCE by 2030.
This announcement has a positive read-through for advanced South American brine assets.
In recent weeks, the Indian government has placed mandates on all state-owned mineral-based companies to pool their resources to acquire lithium assets overseas.
With an estimated 4 million cars purchased each year in India, the 30% Indian government target would translate into 1.2 million electric vehicles per year by 2030. Assuming that Indian electric vehicles will require half the amount of lithium batteries compared to those in North America, each of the 1.2 million vehicles would require 35KWh of storage capacity. This would place total annual lithium battery requirements at 42GWh and 33T of lithium carbonate equivalent.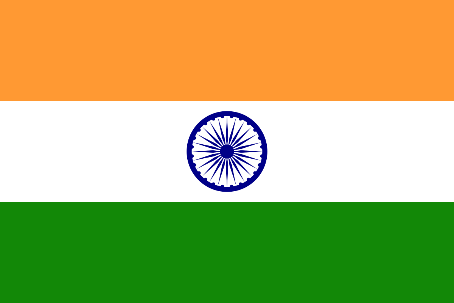 This does not include other secondary e-mobility applications, such as electric scooters and mass transit fleets. I included India's electric bus initiatives in a recent document (Seeking Alpha: Mass Transit Fleets Shift To Electric, Driving Demand For Batteries). A 30% conversion of the Indian bus market to electric drive would command another 4MWh of battery capacity.
Early this year, Ather Energy, an India-based electric scooter manufacturer, launched the nation's first smart electric scooter. Company executives stated,
" 600 per week is a test volume and seems to be the right number," Rathore added. "I would be very worried if they can't sell these 100% for 52 straight weeks. On the other hand, they should be ready to multiply capacity 10x-100x if the product takes off."
Based on a 10X test volume production, the company could be preparing to achieve annual production of over 300,000 e-scooters per year, with a capacity of 2.4KWh. Annual requirements may amount to approximately 1GWh of battery capacity.
With over 20 million two-wheelers sold in India each year, a 30 percent conversion rate would require 14GWh of battery capacity, demanding around 11,000T LCE per year.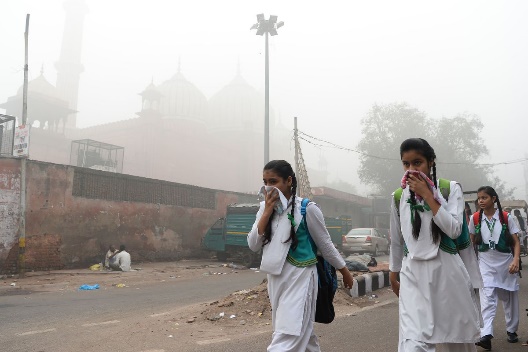 As the Indian economy prepares for a significant transition to electric transportation, the government is targeting to own foreign lithium assets delivering in excess of 60,000 T LCE per year. In 2017, the total lithium market produced less than 225,000 T LCE. In recent weeks, lead acid battery giant Excide announced a Joint Venture partnership with Switzerland-based Leclanche to build a lithium battery plant in India.
It is in my opinion that this announcement will encourage the development of new lithium assets, specifically low-cost lithium brine assets in South America. The transition to electric transportation will take several years to happen, allowing Indian companies to acquire foreign assets and begin to develop them. Most of the high-quality lithium assets located in Canada, Argentina and Australia have already been acquired or received financial backing from major Chinese (OTCPK:LGCLF), Korean and Japanese players, including: Toyota Tsusho (OTCPK:TYHOF), Ganfeng Lithium, LG Chem (OTCPK:LGCLF), POSCO (OTCPK:PKXFF), Tesla (TSLA), CATL, BYD (OTCPK:BYDDF), General Lithium, Northvolt, Great Wall Motors (OTCPK:GWLLY) and Softbank (OTCPK:SFTBY).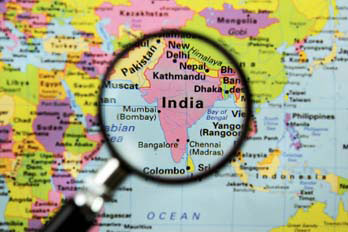 South American focused brine companies such as Advantage Lithium, NeoLithium and Millennial Lithium are at an advanced stage, which will allow them to benefit as India enters the global race to own lithium resources.
Author's note: If you enjoyed this article, then be sure to receive future material by clicking on the "Follow" tab at the top of this page or on my profile here. Please also "Follow" on Twitter here.
Indian State-owned firms mandated to acquire overseas lithium and cobalt assets
22nd June 2018
KOLKATA (miningweekly.com) – The Indian government has mandated all State-owned mineral-based companies to pool their resources to acquire lithium and cobalt assets overseas.
A rough deadline of March 2019 has been set for these companies to complete all formalities, such as leveraging their balance sheets jointly, form joint ventures (JVs), consortiums or any such suitable corporate structures so that process of scouting and acquiring lithium and cobalt assets could get under way next financial year.
The mandate for these companies is to acquire and source strategic minerals, lithium and cobalt from abroad," joint secretary of the Mines Ministry, Anil Kumar Nayak, said.
"Joint ventures of government companies will acquire assets overseas and do the mining operations jointly with entitled agencies in host countries. We will also invite Indian private companies to join in the proposed ventures," he added.
The model to be followed would be the JV of State-owned National Aluminium Company Limited, Hindustan Copper Limited and Mineral Exploration Corporation Limited, formed last year.
The venture, christened Khanij Bidesh India Limited, has been directed to complete all internal corporate formalities and start acquiring assets overseas in the next financial year.
With India aiming to have at least 30% of vehicles in the country powered by batteries, the government reckons that building domestic electric vehicle (EV) battery manufacturing capacity backed by raw materials – lithium and cobalt – sourcing will hold the key to success of achieving the target and reducing crude oil import bill, a Mines Ministry official said.
Towards this end, government-run Central Electro Chemical Research Institute and the RAASI Group last week signed an agreement to set up the first domestic EV battery manufacturing facility in the country based on indigenous technology developed by government's Council for Scientific Research Institute.
However, the success of building optimal domestic battery manufacturing capacities would hinge of ensuring stable raw material security for these ventures and hence the mandate to government mineral companies to come together and acquire such raw material assets overseas, the Ministry official said.
The push to government mineral companies comes in wake of offers last year from Chile, Argentina and Bolivia, the so-called 'lithium triangle', that they would prefer a two-tier JV between Indian companies and local partners in return of contracts to buy-back lithium produce at concessional rates.
With Indian government companies spearheading such ventures, it would be easier for the Indian government support through bi-lateral diplomatic channels with these countries, Ministry officials pointed out.
According to forecast of a government policy advisory body, India's lithium requirement to meet the projected demand for EV batteries by 2030 would be around 60,000 t/y and though this would be just 0.7% of the global reserves, future EV battery manufacturing faced the risk of short term shortages.

Ironically, while the Bolivian government has offered a government-to-government pact for supply of lithium, India does not even have an embassy in La Paz (Sucre) and the Indian embassy in Peru is accredited to Bolivia, even as China made inroads in investing in Bolivian mining industry.
EDITED BY: Creamer Media Reporter
Disclosure: I am/we are long OROCF, AVLIF.